How to play SuperEnalotto?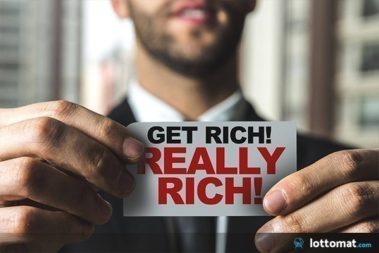 Would you like to take part in one of the most popular European lotteries? Then, try the Italian SuperEnalotto! This extremely attractive and highly rewarding game will definitely bring you a lot of money! Learn how to play SuperEnalotto and check results as easily as possible and how to choose SuperEnalotto winning numbers.
First of all, in order to be able to participate in a drawing of SuperEnalotto, you will need to purchase your ticket. Since this lottery is organised in Italy, you can buy a paper ticket exclusively in the outlets located in this country. Yet, you can also play this game online, purchasing your ticket with the help of one of the top lottery ticket vendors. No matter which way of getting your ticket for a drawing you choose, it is crucial to know how many SuperEnalotto winning numbers are there.
There are ninety numbers altogether on this numeric lottery. When you are shopping for your ticket, you need to pick six numbers out of this pool. If all of the numbers are matched correctly, you will become a winner of a jackpot. In addition to it, there is an extra number which is called a Jolly number. Providing you match only five numbers correctly and guess a Jolly number, you will become a winner of an increased second-tier prize. You will also get a second-tier prize for matching five numbers without a Jolly number, yet, in this case, you prize will be smaller. You will need to match at least two main numbers in order to get any prize on SuperEnalotto. You can check all Sueperena results on Lottomat com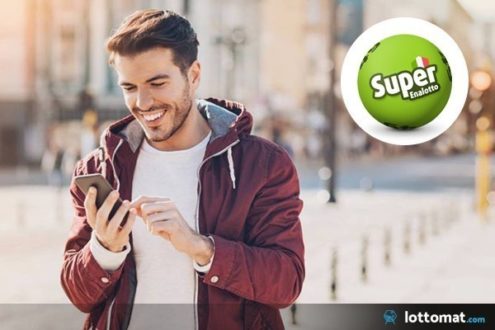 You will be able to get another chance of winning on the lottery by paying for another additional number called SuperStar. There is an independent draw of this number. If you match a SuperStar number correctly, you will be able to multiply your prize or receive a fixed prize which is given to those players who haven't matched any of the six main numbers.
Now, you can see how SuperEnalotto works. It is also important to know that, unlike many other lotteries, there are no jackpot caps on SuperEnalotto which means that its jackpot are growing continuously before there is a winner of the greatest lottery prize.
When SuperEnalotto drawings take place? You will be surprised to learn that you can play this numeric lottery thrice a week! The drawings of SuperEnalotto are held on Tuesdays, Thursdays and Saturdays at 8:00 PM. Again, this differs SuperEnalotto from the majority of world lotteries which do not normally have more than two drawings per week. As a result, you have more chances of becoming a millionaire on this lottery game. Of course, you shouldn't forget that a single line on SuperEnalotto costs only few euro, which is the same as one coffee. This is an extremely small prize for such fantastic opportunities offered by this game!
SuperEnalotto Winning Numbers
SuperEnalotto is one of the greatest European lotteries which has a lot of fans around the entire world. If you are also a devotee of this numeric lottery or you just starting your adventure with SuperEnalotto, you should look through this article which will give you the information about the SuperEnalotto odds of winning and the Superena results.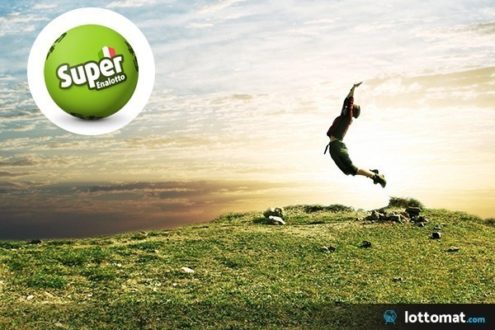 First of all, you should know that the overall chances of winning any prize on this game are 1 in 20. The odds of winning the greatest SuperEnalotto prize are 1 in 622,614,630. This prize is given to the players who matched all the six lottery numbers. Matching five main numbers and a Jolly number which is reserved exclusively for a prize of the second tier gives you 1 chance in 103,769,105. The odds of choosing five main numbers correctly are 1 in 1,250,230, whereas the chances of matching four main numbers without mistakes are 1 in 11,907. The odds of getting a fifth-tier prize which is given for matching three numbers are 1 in 327. Finally, the odds of your matching only two main numbers are 1 in 22.
Yet , you should pay your attention to the SuperStar drawings which are special drawings of an additional SuperStar number. While a Joly number is reserved only for a prize of a second tier, this number can increase an amount of any winning including a jackpot. Furthermore, if you choose only this number correctly, you will be able to get a guaranteed low-tier prize.
How can you win one of the prizes offered by SuperEnalotto? Frankly speaking, there is an abundance of strategies, although one of the most popular is using the SuperEnalotto old numbers. For example, you can check which numbers have been drawn frequently on this lottery in order to use them in the next drawing. For the time being, the most common SuperEnalotto winning numbers are 85, 86, 90, 77, 81 and 1.
You should also know that particular pairs of numbers and even triplets of numbers have already been drawn on SuperEnalotto several times. The pair of 6 and 83 has been drawn 25 times. The pair of 6 and 80 as well as the pair of 18 and 47 have been drawn 23 times. Finally, the pair of 1 and 70 as well as the pair of 28 and 57 have been drawn 22 times. The most frequently drawn triplets of numbers are: 1, 67,75; 8, 16, 64; 8, 83, 88; 9, 25, 81 and 9, 37, 86. All of these triplets have been drawn at least five times during the existence of SuperEnalotto.
What does it mean? It means that you can use one of these triplets, pairs or single numbers in your own combination of SuperEnalotto numbers. These are ready-to-use solutions for anyone who wants to increase one's chances of winning on this fantastic lottery game.
Why Should You Play SuperEnalotto?
There are hundreds of numeric lotteries around the world available to the devotees of this type of entertainment. Some of them are striking with huge jackpots, other provide players with a great deal of additional prizes. If you are just starting your adventure with lotteries, it may be rather difficult for you to find the most appropriate one, especially, if you are using the services of online ticket vendors which can sell you the tickets of any of the greatest world lotteries. Read this article and find some information about How to play SuperEnalotto and Superena results.
Why should you play SuperEnalotto? First of all, because it is one of the cheapest lotteries offering extremely big jackpots. The SuperEnalotto ticket price is only a few euro which means that you won't need to spend too much money on this entertainment.
Another crucial fact about SuperEnalotto is that its drawings are three times a week. Thus, you can play this lottery on Tuesdays, Thursdays and Saturdays. As far as you probably know, the majority of the world lotteries hold their drawings twice a week, whereas some of them have only one drawing per week. The combination of a low ticket price and the possibility of frequent playing gives you more chances for becoming a millionaire. Thanks to that knowledge you will know how to play Superenalotto and also can become a millionaire.
Of course, speaking about the advantages of SuperEnalotto, it is important to mention the SuperEnalotto payouts. The overall odds of winning any prize on this game are 1 in 20. Yet, practically speaking, there are fourteen prize tiers on this game which is a lot more than in the case of the majority of the world lotteries.
There are six main prize tiers and eight additional ones which can be unlocked if you purchase a special SuperStar option. Many questions, how to play Superenalotto, How big are the SuperEnalotto prizes, etc? The minimum amount of a jackpot is €1,3 million. Yet, it is only an initial value of the prize. A jackpot can increase due to the frequent rollovers. In addition to it, there is no cap for a jackpot which means that the prize will be growing as long as there is no person who manage to pick all the six SuperEnalotto numbers correctly. The greatest jackpots won on this lottery were only a bit smaller that two hundred million euros – that's why checking the Superena results can be so exciting.
When it comes to the positive sides of SuperEnalotto, SuperStar is definitely worth mentioning. SuperStar is an additional number which is drawn during a separate game. Yet, matching this number correctly will give you extra money. For example, it adds two million to a jackpot and a million to a second-tier prize. This number will also multiply your third-tier prize twenty five times. A fourth-tier prize and a fifth-tier prize can be multiplied a hundred times with SuperStar. Finally, SuperStar gives you an opportunity to receive money for matching only this number whereas playing without the SuperStar option brings money only to the players who manage to match at least two numbers.
Now, you have learnt the advantages of SuperEnalotto. Purchase your first ticket and start playing!
Tips for Playing SuperEnalotto
You definitely know how many SuperEnalotto numbers you need to pick in order to win. You also know where and when SuperEnalotto drawings are held and what chances of winning on this numeric lottery are. You also know that you can check the Superena results at Lottomat.com. Yet, there are still several tips for playing SuperEnalotto which will help you to earn more on this game.
For example, you have probably heard about a SuperStar drawing. Still, not everyone decides to take part in this additional game since one should pay for the participation. In point of fact, paying for this option is very rewarding which means that it is a good idea to take part not only in a standard SuperEnalotto drawing today, but also in a SuperStar drawing.
A SuperStar draing gives you an opportunity to choose one more number. If you match this number correctly, you will be able to get money even if you haven't matched any other numbers at all (as far as you know, a standard version of SuperEnalotto demands matching two main numbers in order to get a minimum prize). Furthermore, you will also be able to earn money for matching a Superstar number and one main number correctly.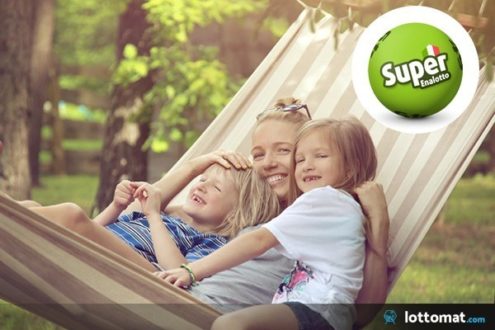 Another positive side of playing SuperEnalotto with a SuperStar number is the possibility of multiplying the majority of lottery prizes. Matching three main numbers and a SuperStar number will multiply a standard prize of this category a hundred times. The same will be with the prize given for matching four main numbers. In case you also match a SuperStar number correctly, you will get a hundred times more. The award paid for matching five main numbers is multiplied 25 times providing you also guess a SuperStar number. Now, when you know how to play superenalotto you can be a winner.
Don't forget that a SuperStar number is also useful for the winners of the awards of the highest tiers. Thus, a winner of a second-tier prize gets an additional million euros and the winner of a jackpot can count on two extra million euros. All this is possible if you pick a correct SuperStar number.
Now, you can see that participation in a SuperStar drawing is extremely profitable. It gives you a guaranteed prize and helps to win even more.
Another important tips for playing SuperEnalotto is checking the previous results of this lottery game. You should always look through Superena results even if you haven't participated in a previous drawing. The history of the lottery results will show you what hot and cold numbers there are on the game. Thus, you will know what to use in your own combination of numbers during the next SuperEnalotto drawing.
Choose your SuperEnalotto winning numbers, pick a Jolly number and don't forget about a SuperStar number which will certainly bring you luck!