Superenalotto online – history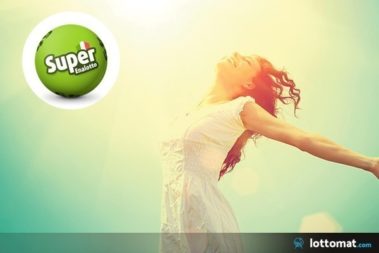 Do you know the history of one of the greatest European lotteries which is the Italian SuperEnalotto online? Read this article and you will learn some interesting facts about the development of this excellent numeric lottery game!
First of all, anyone who is interested in the history of SuperEnalotto would know that this lottery is not so young as the majority of the world lotto games. It was established in 1950. Then, the game was called the Enalotto.
Sisal won the tender for the organisation of Italian lotto in April 1996. As a result of a new policy, the Enalotto was re-launched in 1997. Not only the name of the lottery was changed into SuperEnalotto, but also the game became simpler and more rewarding. As it was attracting more and more interest, it finally became one of the most popular European and world numeric lotteries.
In order to increase the chances of winning a SuperEnalotto jackpot, a special option called SuperStar was introduced in 2006. Since then, the players of this numeric lottery game have been able to choose one more number for an extra payment, which is drawn in a separate drawing. What can you game with the help of a SuperStar number? If you are a winner of a SuperEnalotto jackpot, you will get two million euros more. If you are winner of a second-tier prize, you will get a million euros more. A third-tier prize is multiplied 25 times, whereas a forth-tier prize as well as a fifth-tier prize is multiplied a hundred times. There are also three categories of the lowest prizes. If you match two main numbers and a SuperStar number correctly, you will get a hundred euros instead of only five euros which are given as the smallest prize to those, who are playing SuperEnalotto without a SuperStar prize. In addition to it, you will get ten euros for matching one main number and a SuperStar number and will get five euros for matching only one SuperStar number.
At first, this lottery game had a quite peculiar tradition. When there was a SuperEnalotto draw time, there were six consequent drawings in various parts of Italy. The first SuperEnalotto number was drawn for Bari, the second one was drawn for Florence. Then, came Milan, Naples, Palermo and, finally, Rome. This order remained the same for a long time. The Jolly number was drawn in Venice. Of course, there used to be situations in which the same number was drawn in several drawings. In such cases, there drawing was repeated in order to get another number.
The game process was changed in July 2009. Since then, the lottery draws are organised ina more conventional way. There are only two separate draws. The first one is held for the six main numbers and a Jolly number which increases a second-tier prize. The second drawing is held for a SuperStar number. How many SuperEnalotto numbers are there altogether now? There ninety main number, a Jolly number and a SuperStar number.
FAQ  about SuperEnalotto online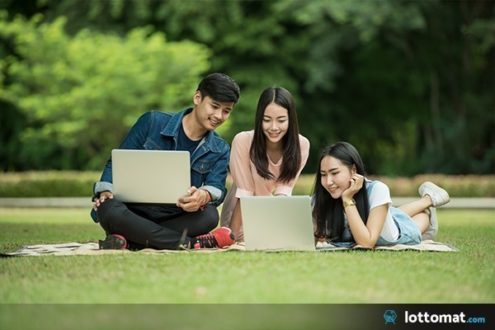 Start playing one of the greatest world lotteries today! Find all the information you need for playing SuperEnalotto among the most frequently asked questions.
Where can I play the SuperEnalotto lottery online?
SuperEnalotto can be played online on the special websites of lottery ticket vendors. For example, you can visit the website of Lottomat.com. There you can purchase a SuperEnalotto ticket for any drawing, use a random number generator for picking your lotto numbers, check the results of a drawing and learn a lot of useful information about this Italian lottery.
How much do the SuperEnalotto tickets cost?
The price of one line on SuperEnalotto is only few euro.
How to play SuperEnalotto online?
In order to play SuperEnalotto, you need to choose six numbers out of the range of ninety numbers. If you decide to participate in the extra SuperStar drawing, you will need to choose one more number.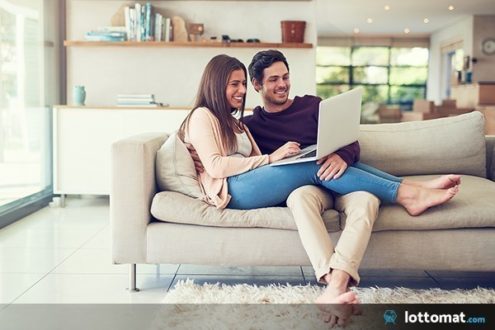 What countries take part in SuperEnalotto?
SuperEnalotto is an Italian lottery, thus, Italy is the only country officially selling the tickets. Yet, residents from other countries can participate in this game via the Internet.
How old should I be in order to be able to participate in SuperEnalotto online?
You have to be at least 18 years old in order to take part in this numeric lottery. Yet, you should check the regulations in your own country of residence, since they might allow to play lottery games if you are even older than 18 years of age.
What are the odds of winning the main prize on SuperEnalotto?
The overall odds of winning a prize on SuperEnalotto are 1 in 20.
How big is the second prize on SuperEnalotto?
An estimated second-tier prize on SuperEnalotto is €311,000, yet, you can get a million euros more if you match a SuperStar number correctly.
How big is the greatest winning on SuperEnalotto?
There are no jackpot caps on SuperEnalotto which means that the greatest prize can grow continuously until there is a person who match all the six numbers correctly. The initial amount of each SuperEnalotto jackpot is €1,3 million. A SuperEnalotto jackpot analysis shows that the greatest prize can grow above a hundred millions of euros.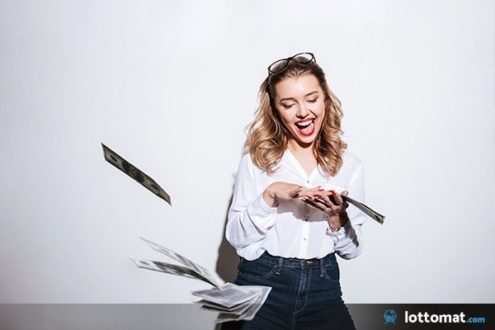 How big is the smallest winning on SuperEnalotto?
The smallest SuperEnalotto winning is given to the players who match two numbers and it is equal to approximately €5. Yet, if you participate a SuperStar drawing and manage to pick only a SuperStar number correctly, you will be able to earn €5 as well. Providing you are taking part in a SuperStar drawing and pick one main number and a SuperStar number correctly, you will earn €10. Finally, matching two standard numbers will bring you €100 if you also match a SuperStar number correctly.
What are the additional SuperEnalotto prizes?
There is a great amount of additional prizes on SuperEnalotto. The main group of extra awards includes five prize tiers, whereas participation in a SuperStar drawing unlocks eight more additional prizes. If you do not manage to pick all the six main numbers correctly, you will still be able to become a millionaire by matching a SuperStar number.
When are the SuperEnalotto drawings held?
The drawings are held on Tuesdays, Thursdays and Saturdays at 20:00 CET.
Where to watch a SuperEnalotto drawing?
You can watch a SuperEnalotto drawing on TV as well as in the Internet on various websites. In addition to it, you can learn just the results of a particular drawing without watching an entire game process.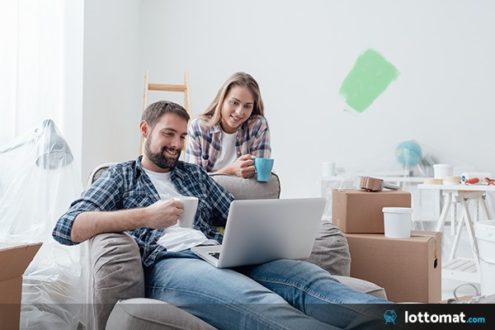 How much time do I have for claiming my prize on SuperEnalotto?
A SuperEnalotto winner has ninety days for claiming a prize.
How can I win on the SuperEnalotto lottery?
You can win on the SuperEnalotto lottery, if you match all the six numbers out of the pool of ninety numbers correctly. In addition to it, you will be able to earn even more if you pick a SuperStar number correctly as well.
What are the hot and cold SuperEnalotto numbers?
The most frequently drawn SuperEnalotto numbers are 85, 86, 1, 81, 77 and 90, whereas cold numbers include 5, 7, 23, 50, 59 and 60.
What are the differences between a lump-sum cash payment and annuity option?
A lump-sum cash payment means giving the entire prize to a winner at once, whereas an annuity option means paying a prize out in several annual installments. The amount of a winning given with an annuity option is bigger since it includes the estimated inflation of the currency which might happen during the period of the payment.